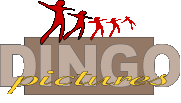 Dingo Productions Haas und Ickert Partnerschaft, Filmemacher (more commonly known as Dingo Pictures) was a German animation company based in Friedrichsdorf, formed by the musician Ludwig Ickert (born 1946[1]) and the book author Roswitha Haas (born January 28, 1940, died December 8, 2015[2]). It was founded in 1992 under the name of Media Concept. They became known through distributions of their animated films on video game consoles.

History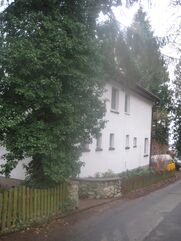 Dingo Pictures' first movie was produced in 1992 under the title
Griechische Sagen: Perseus
. Later followed films like
Die schönsten Geschichten vom Osterhasen
, of which parts of the film are still being used today as a learning program
[3]
.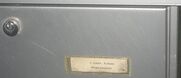 Many of the movies produced since 1994 have been translated into English and other languages ​​and distributed by the companies Midas Interactive and Phoenix Games until 2009 on PlayStation, PlayStation 2, Playstation 3, Nintendo DS and Nintendo Wii[4].
The original distributor for the movies on VHS and audio cassette[5] were Best Buy Video and Jünger Verlag, later the company's films were distributed by random DVD companies, where Power Channel GmbH and Best Entertainment were two of the most common[6]. Later, DVDs and CDs were sold in their own online shop[7]. Until 2014, the films were distributed by Digi Planet International GmbH. Today the J. E. Schum GmbH & Co. KG distributes and sell the movies in their EuroShops.
The company is registered with the district court 60313 Frankfurt am Main under the partnership register number PartR 10. The company operates in the business area. The last change in the partnership register took place on 03.06.1996.
Since around 2015, Dingo Pictures has gained notoriety through reviews of its films on the video platform YouTube[8][9]. A snippet from the Italian dub of the film Abenteuer im Land der Dinosaurier is the first video in the "Important Videos" playlist - probably the most famous playlist on YouTube.[10][11]
Some films are currently considered lost both in English and in German[12].
In March 2019, the Russian YouTuber "milan vosk", who lives in Germany, drove to the house and made a video about it.
Today their movies can be found in EuroShops in Europe.
Criticism
Their works have been criticized due to its English dubs, which usually only consist of a handful of people, as well as its poor animation.
List of filmography
(NOTICE: The release dates are taken from other sources and may be inaccurate.)
Weblinks
References
Community content is available under
CC-BY-SA
unless otherwise noted.